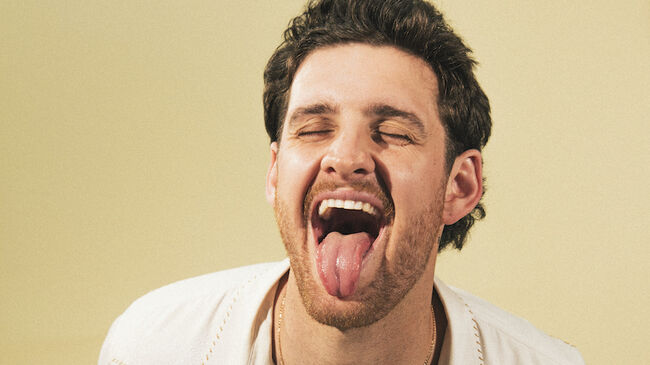 BabyJake got the 8-bit video game treatment in the lyric video for his latest single "MadHappySad." The alt-rapper gives his best Mario impression in the clip while he kicks baddies, hops for coins, levels up, and fights a giant smiley face while riding a flamingo pool floaty. As the digitized singer runs and jumps in his two-dimensional world, the lyrics flash on the screen in a character text box.
Though the music video is carefree and fun, the lyrics detail the end of a toxic relationship. "I wish you would find a reason / To learn to deal with your demons / Ain't no point in fighting your feelings" BabyJake confesses before hitting the chorus: "You make me mad / Happy / Sad / And everything in between." By the end of the song, he's gotten himself out of the troubled relationship (while subsequently entering a bonus round in the game). "So long / So long / I'm gone / I'm gone / Goodnight / Goodbye / You're on / Your own" he declares in the bridge.
Watch the "MadHappySad" video below.
BabyJake also recently released a collaboration with Dillon Francis called "Touch." You can watch that equally entertaining music video here.